Young woman in the audience accuses PM of backtracking and dodging public
http://www.huffingtonpost.co.uk/entry/theresa-may-on-bbc-question-time_uk_5931be73e4b075bff0f34d00
NEWS
Theresa May On BBC Question Time Torn Apart By Abigail Eatock On Backtracking
A young Ukip member launched a merciless attack on Theresa May's record of backtracking and dodging the public during the live Question Time Leaders Debate on Friday.
Abigail Eatock, chair of York University's Young Independence society, was given the first opportunity to pose a question to the Prime Minister, who has come under heavy fire for declining to take part in head-to-head debates.
Read her exchange with the PM in full, below.
Abigail
Why should the public believe anything you say or any of your policies when you have a track record of backtracking during your time as Home Secretary and now as Prime Minister?
The PM was unflustered at this point and replied with a warm welcome to the audience and detailed some of her accomplishments as Home Secretary, denying that she has a "record of backtracking".
But Abigail wasn't finished.
Abigail
Well you have backtracked as Prime Minister, you backtracked when you became leader of the Conservatives. Immediately after the referendum you said you wouldn't call an election and you did.
 Abigail
You are here calling an election and refusing to take part in debates, refusing to answer people's questions, refusing to talk to Jeremy Corbyn and you've backtracked on your social care policy and your entire manifesto has holes in it and everyone else can see that.
This, ladies and gentlemen, is the face of someone who knows they just nailed the PM on live TV….
Abigail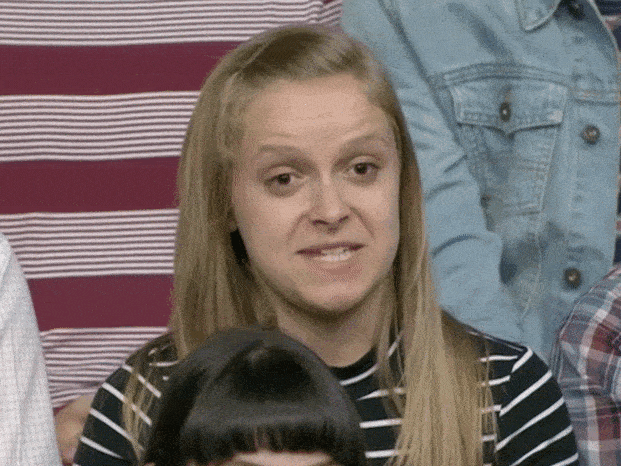 HuffPost UK
And this is the face of said PM…
Theresa May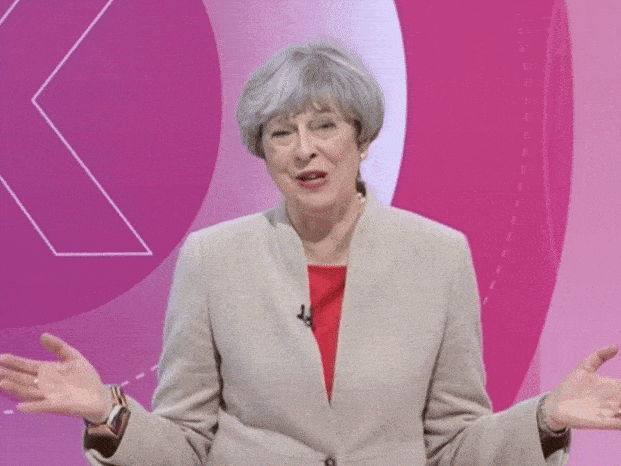 Theresa May
Well first of all can I just say that I'm not refusing to take part in the debates because I'm here answering questions from you, this audience this evening and that's what I think is important.
Abigail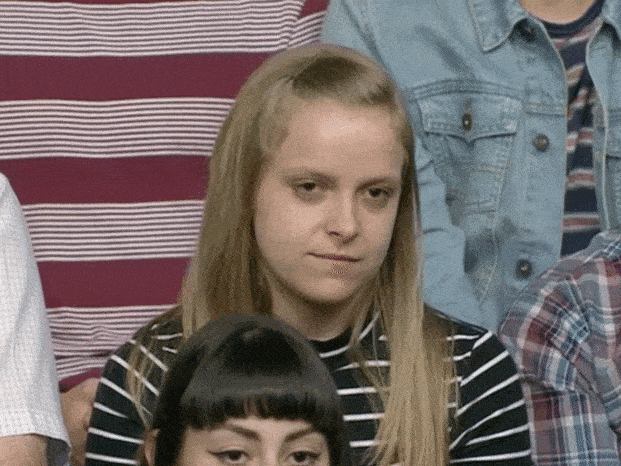 Theresa May
What we need in this election campaign is not politicians arguing amongst each other but actually listening and taking questions from voters.
Needless to say, Abigail became somewhat of an instant star.