Tory manifesto to scrap benefits for millions of elderly voters while forcing them to pay more towards social care
Families will lose out on inheritances
Tory manifesto: May's bid to be tough not cruel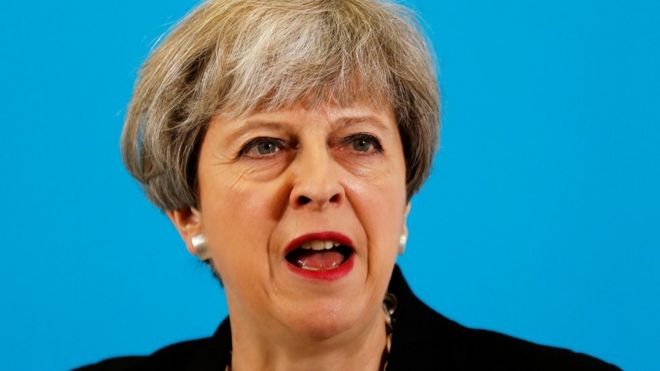 Don't expect hearts and flowers.
Thursday's Tory manifesto will not be presented as a description of a land where milk and honey flows. But rather look for a hard-headed assessment of the country's problems, wrapped up in arguments about why Theresa May is the person to fix them.
Against the logic put forward by many of her colleagues, she will stick to a tough message on immigration – UKIP voters who could turn Tory ever in mind.
She will present solutions on social care that in one way or another will mean more people have to pay more, and she'll means test some pensioner benefits to do it too.
They will avoid any mention of a "death tax", but her critics may well try to cast it that way.
There is a big risk too in limiting some free school meal provision.
Theresa May wants to be seen as tough, she does not want to be labelled harsh, or cruel.
But even before the manifesto is fully published, the Lib Dems have labelled her "the lunch snatcher".
If you are too young to remember, a reference to Mrs Thatcher "milk snatcher" who ended free school milk in the seventies.
We are only tonight getting the first details of the manifesto – there is more to come. Details on tax, the NHS, crime, defence.
But with what we know so far, if she wants voters to believe it's a "country for everyone'" she has quite a job to do.
https://gatwickcitytimes.wordpress.com/2017/05/16/why-are-you-puuting-in-such-misery/
May 16 2017 – "Why Are You Putting Disabled People Through Misery?" – Theresa May Grilled On Benefit Cuts and NHS
http://www.huffingtonpost.co.uk/entry/theresa-may-itv-facebook-live_uk_5919cbbee4b07d5f6ba4a7f2?ncid=webmail
'Why Are You Putting Disabled People Through Misery?' Theresa May Grilled On Benefit Cuts By Voters
It came hours after being confronted by an angry voter
Theresa May was asked to explain why she was putting disabled people though "misery" today as she was grilled over benefit cuts and the NHS.
The Prime Minister subjected herself to questions from voters in a special Facebook Live with ITV News dominated by disability benefit cuts and funding to the NHS.
May denied she had plans to "sell off" the health service, but admitted some disability assessments could be improved when it came to dealing with people with mental illness and learning difficulties.
In the Facebook Live, hosted by ITV's Robert Peston, May was asked about the "misery" she has put disabled people through "by reducing their benefits."
The Tory leader replied: "One of the things we have been doing is focusing payments on those who are most in need, but some of the changes that maybe being referred to are around those who are considered to be eligible to get into the work place where there is other support available to help them get into the work place.
She added: "We recognise there have been issues around that process of making assessments and of course one of the interesting areas is in relation to learning disabilities and mental health.
"Obviously this is an area of particular concern in making sure assessments are right because very often people feel – and I know people with learning disabilities or mental health feel – because they don't necessarily look as if there's a problem, sometimes people assess them in a different way.
"We want to make sure we're getting those assessments absolutely right for those people."
The Tories reform of the benefits system includes the replacement of the Disability Living Allowance with Personal Independence Payments (PIP).
A report recently suggested that nearly half of all PIP claimants had their money cut or halted last year due to ongoing "planned reviews" which constantly reassess their entitlement.
All disability living allowance (DLA) claimants are being moved onto the new PIP system, which involves a series of initial assessments to confirm eligibility.
But even those who qualify for the new benefit have to face a regime of reviews that have left many fearing they will have their payments cut or halted.
As well as numerous questions on disability benefits, May was repeatedly quizzed on the state of the NHS.
When asked if she would put in any additional funding – on top of the £10billion she had already promised – May replied: "We have put the £10billion – by 2020 it will be £10billion extra in the National Health Service – but overall in the five years from 2015 to 2020 we're spending half a trillion pounds on the NHS, so as well as extra money going into the NHS we need to make sure that the money we are spending needs to be spent as effectively as possible with an absolute focus on patient care."
Peston pushed her on future plans, asking: "Was there a hint there might be more money?"
May replied: "There was a hint you have to wait until the manifesto."
The Tory leader also confirmed that if she won the election, she would stay on as Prime Minister to 2022.